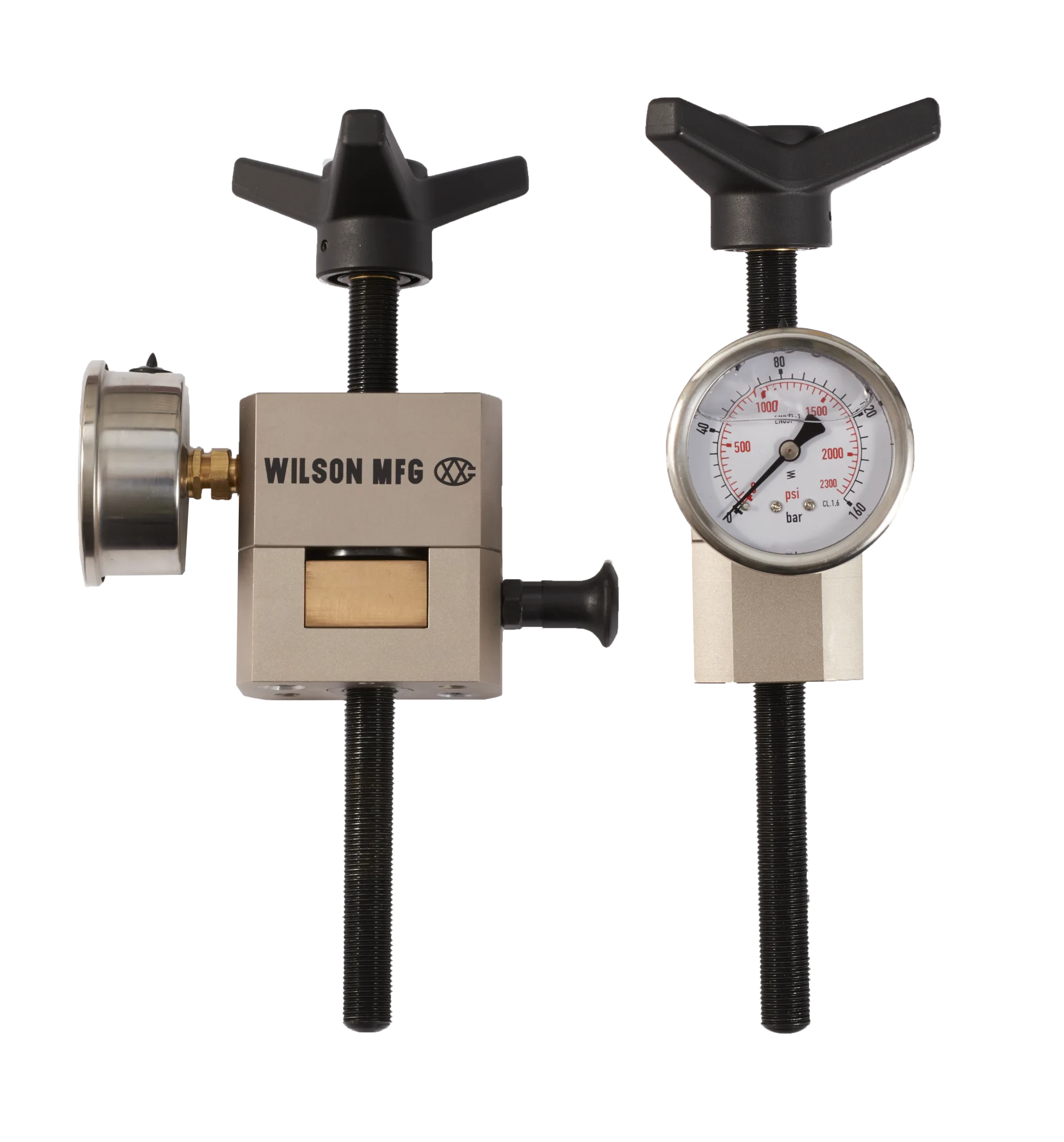 Pressure Gauges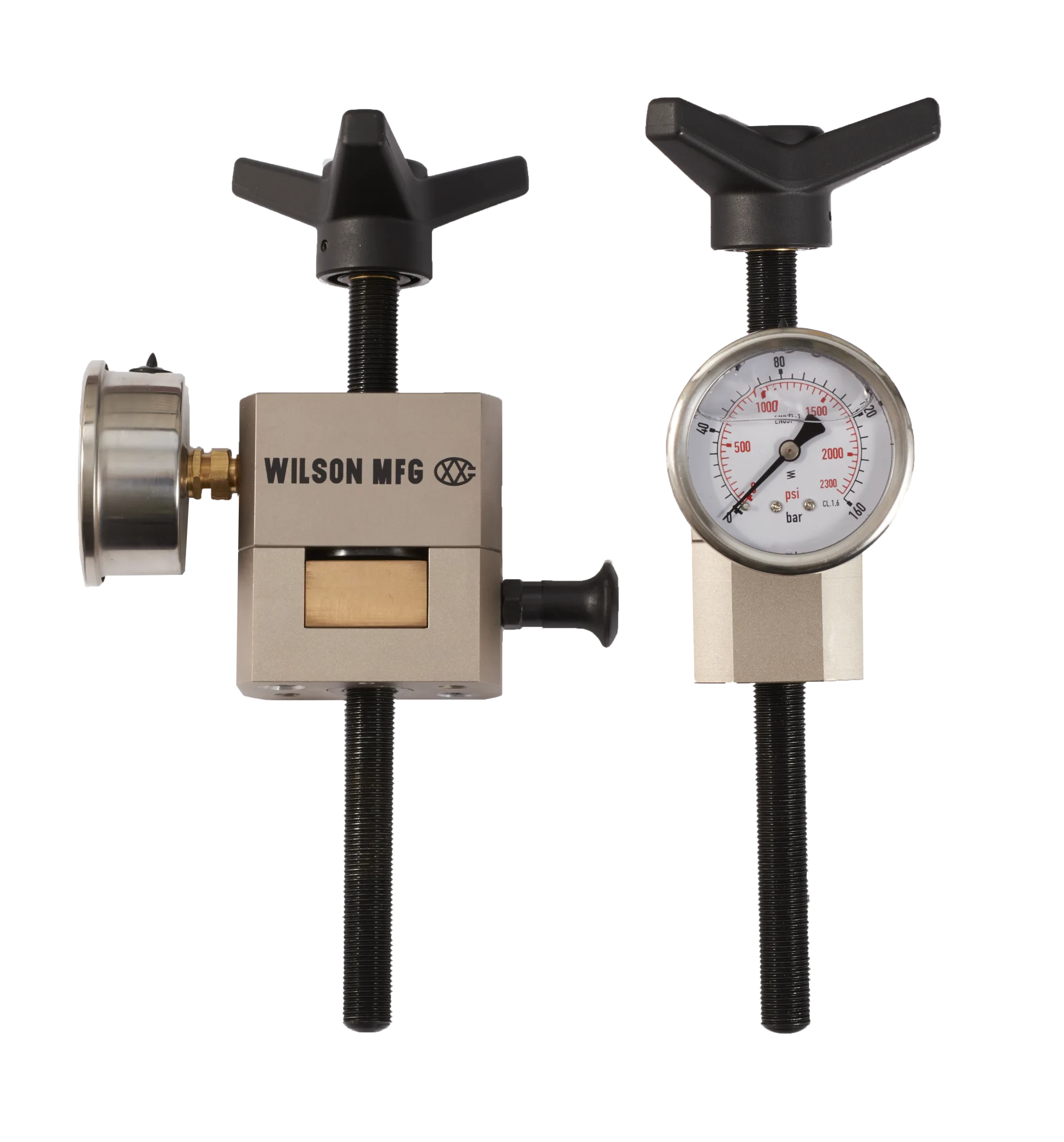 Wilson pressure gauges are designed to give you better control of your die cutting process and extend the life of your tooling. They have large, easy-to-read gauges and can be easily fitted onto your existing machine.
Depending on your press, we offer two variations of our pressure gauges. Our WH1 gauges are a hydraulic based system with rotatable readouts. The WM1 gauges are a mechanical based system, making it ideal for steel to steel applications that utilize thicker materials. Both styles feature quick snap locks.
Quote this Product
Related Services
On Site Training & Maintenance
Oftentimes, tools are only as effective as the person wielding them. Proper usage of your tooling will help prolong its life and will bring you better results. Our experienced Wilson team members often conduct onsite training for our customers to help them hit the ground running with their new tooling.
Quote This Product
Tell us a little about yourself, and then our expert team will get to work creating your product quote. Once you've submitted this form, you will hear from a Wilson representative by the next business day!