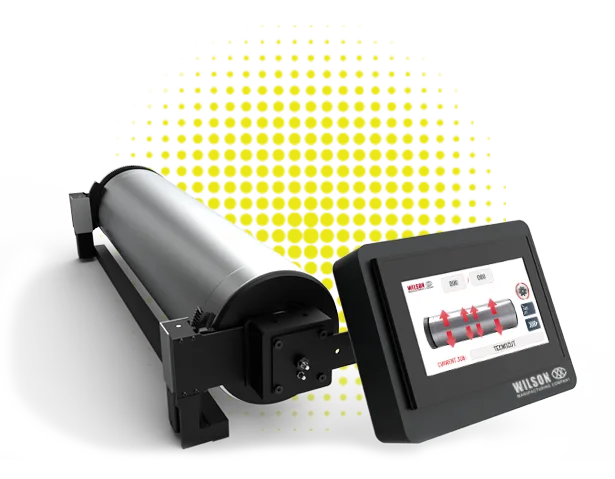 Adjustable Anvil Rolls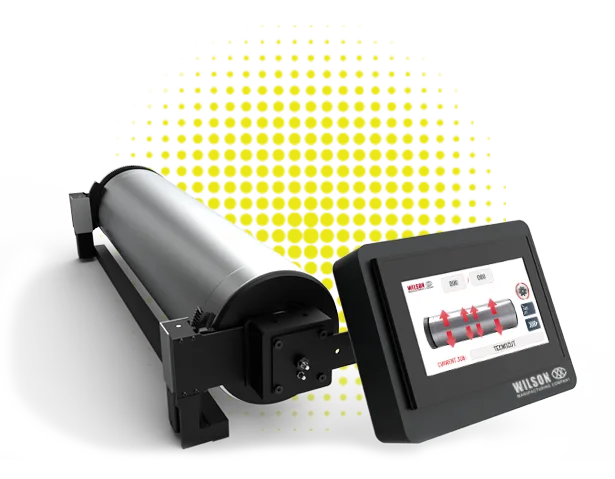 Wilson Adjustable Anvils provide converters with a workhorse that eliminates downtime and reduces waste.
The durability and accuracy are unmatched in the industry with a .5 micron minimum adjustment and fully hardened tool steel construction. Easily compensate for shallow or deep die cuts using the touchpad control, which allows you to maximize die life.
Once adjustments have been made, the parameters can be saved by referencing a job or die number and easily retrieved when needed. The versatility of your die inventory is also increased by allowing the same die to be used with different liner thicknesses.
Features:
- Independent or simultaneous bearer adjustment
- Increments of clearance adjustment are less than .00002" (.5 micron) with a total range for fine-tuning of +/- .0039" from the zero point
- Fully hardened steel for durability
- Simplified installation and removal process
- Allows saving job-specific settings
- Returns to zero point with a simple touch of a button
- Increase product yields from your solid and flexible dies
- Make adjustments on the fly during your runs
- Ideal for dialing in thin liners to your exact requirements
- Minimal maintenance
Quote this Product
Related Services
Anvil Roll Audits
Not all cutting issues are caused by your dies.
Anvil rolls play an important role in die performance. Our expert anvil roll audits help you optimize your results.
Mag Roll Audits
If you're using flexible dies, your mag roll is as important as your sheet. Much like anvil rolls, wear and tear on your mag rolls can cause cutting issues. Let us help you assess the performance of your mag rolls!
On Site Training & Maintenance
Oftentimes, tools are only as effective as the person wielding them. Proper usage of your tooling will help prolong its life and will bring you better results. Our experienced Wilson team members often conduct onsite training for our customers to help them hit the ground running with their new tooling.
Quote This Product
Tell us a little about yourself, and then our expert team will get to work creating your product quote. Once you've submitted this form, you will hear from a Wilson representative by the next business day!